NASA Organization
The National Aeronautics and Space Administration (NASA) is the U.S. agency responsible for the nation's exploration of space, scientific discovery, and aeronautics research. Located in Washington, D.C., under the leadership of the Administrator, NASA Headquarters provides overall guidance and direction to the agency. Day-to-day work is conducted at ten field centers and a variety of installations, in laboratories, on air fields, in wind tunnels, and in control rooms.
The following chart depicts the NASA organizational structure, underscoring Mission Directorates, Mission Support Offices, NASA Centers, Small Business Programs, and more.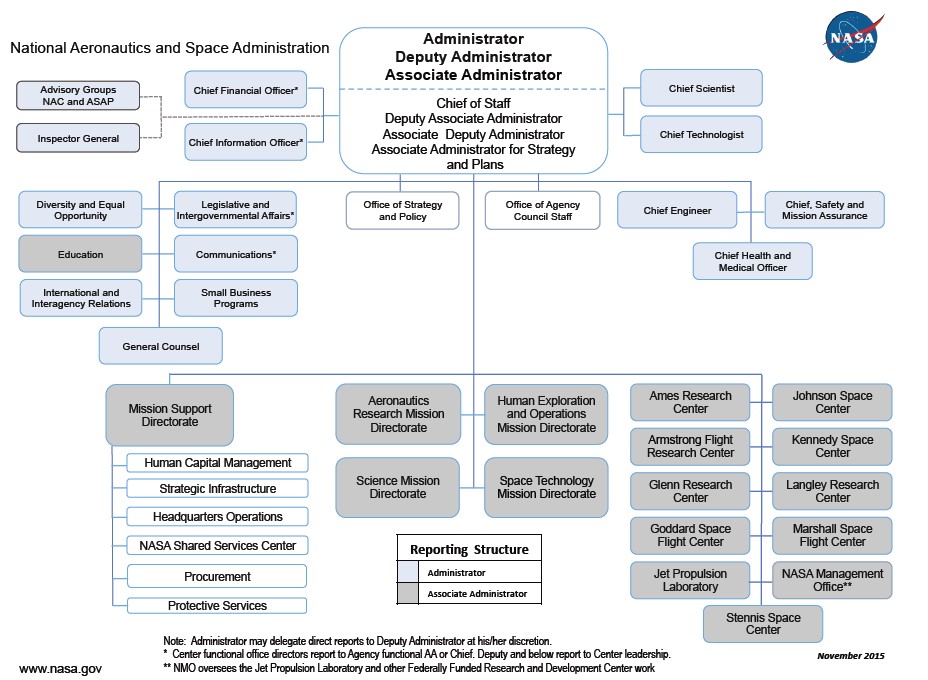 Source: NASA Organization Chart
Names of administrators associated with the organizational offices shown in the above chart may be found on the NASA Organization Structure webpage.
Updated April 2018 by Rachel Werth