Goddard Space Flight Center (GSFC)
Goddard Space Flight Center, NASA's first center for spaceflight, is one of the country's largest organizations of scientists and engineers that build spacecraft, instruments and new technology to study the Earth, the sun, our solar system, and the universe.  Located just north of Washington, DC in Greenbelt, Maryland, Goddard plays a major role in the design, manufacture and operation of unmanned scientific spacecraft. It has launched several satellite telescopes, including COBE, which provided the first evidence of the Big Bang Theory, and several Earth-observing satellites. These satellites include LandSat and GOES, which measure Earth's weather and climate phenomenon. GSFC works closely with the National Oceanic and Atmospheric Administration (NOAA) on these weather satellites.[1]
GSFC also manages Hubble operations and the upcoming James Webb Space Telescope. In addition, GSFC manages communications between mission control and astronauts aboard the International Space Station.[2]
GSFC's organizational structure is illustrated below.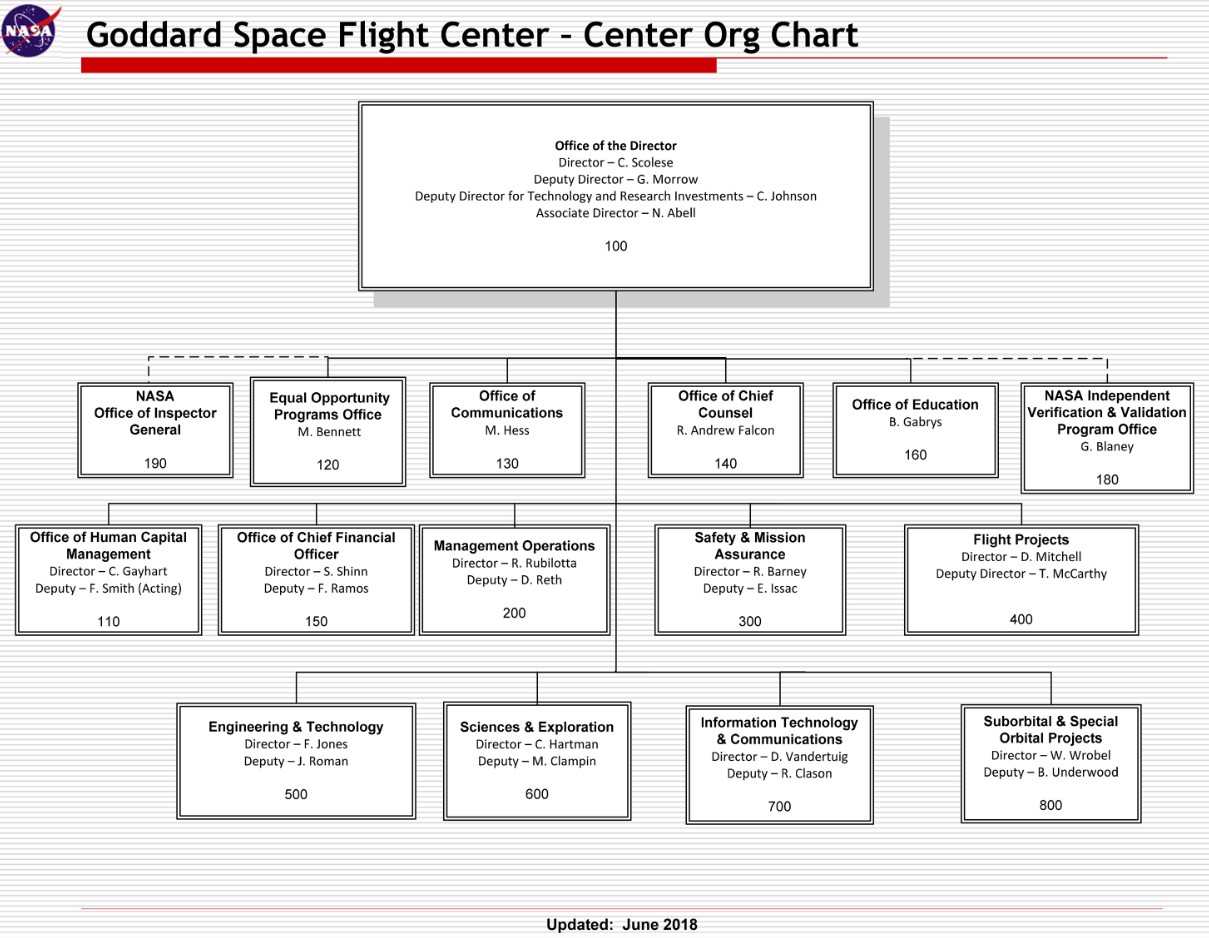 Source: NASA
Information on doing business with GSFC can be found here.
Updated June 2018 by Rachel Werth