OPNAV N2/N6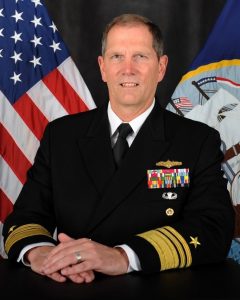 Vice Adm. Matthew Kohler, DCNO for Information Dominance (N2/N6)
The DCNO for Information Dominance serves as the National Intelligence Program resource sponsor and the Military Intelligence Program component manager for Navy intelligence capabilities. N2/N6 is the Navy's primary office for resourcing such capabilities as intelligence, cyber warfare, command and control, electronic warfare, battle management, oceanography and meteorology amongst others. Its mission is to provide end-to-end accountability for Navy information requirements, investments, capabilities and forces. The DCNO is also tasked with directing the efforts of military and civilian professionals that make up the Information Dominance Corps and supply warfare commanders with Assured Command and Control, Battlespace Awareness, and Integrated Fires. [1]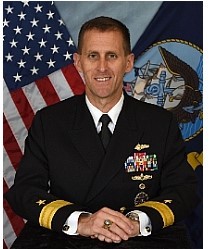 Rear Adm. John A. Okon, Commander, Naval Meteorology and Oceanography Command, Oceanographer and Navigator of the Navy (N2/N6E)
N2/N6E is also known as the Oceanography, Space and Maritime Domain Awareness Directorate. This resource sponsor, as a part of the Information Dominance Corps, advises naval leadership on all issues pertaining to the physical environment, namely, oceanography, meteorology, hydrography, climatology, precise time, and geospatial and celestial referencing. The organization provides policy guidance and resourcing for the operational oceanography program and plays an important role in making decisions for the safe and effective operation of the fleet on a daily basis.
In addition, N2/N6E assumes responsibility for anything associated with the global maritime domain that could impact the security, economy or environment of the U.S. The organization also addresses the Navy's requirements for space-based capabilities and analyzes the effectiveness of potential and current solutions that meet those requirements. [2]
N2/N6 ORGANIZATIONAL CHART (2016)*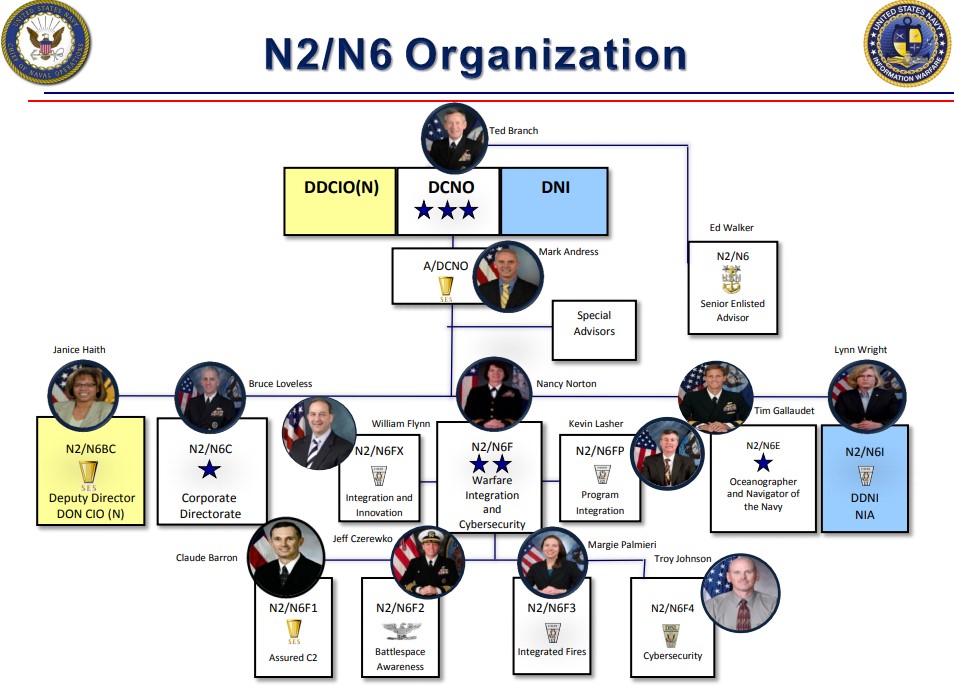 Source: U.S. Navy, June 2016 [3]
*This organizational chart depicts the command structure of N2/N6. Command changes have most likely occurred since the chart's publication and those listed may have been replaced.
Updated by Kristin Stiner, February 2020